07 Oct

26th Wales in Bloom win for Tree Tops

A CARAVAN park is in the pink after picking up a top gardening award for a record-breaking 26th year running.

 

Tree Tops Caravan Park at Gwespyr, near Holywell, has again scooped a gold award from Wales in Bloom, winning the best caravan park (over 100 units) category.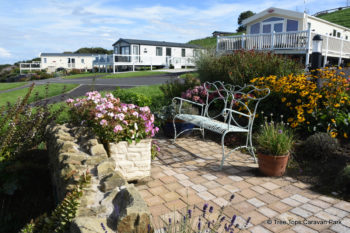 Director Andrew Walker, who runs Tree Tops alongside parents Maureen and Harry, said: "We pride ourselves on our landscaped gardens and we have a dedicated team who go the extra mile to make sure everything is perfect for the people who come and stay with us.
"But we're not complacent and this year we overhauled and redesigned our Japanese garden area to include new touches such as an arbour seat.  As we're open for 9 months of the year, we think about seasonal planting too. At the beginning of the year, our visitors enjoy an array of favourites such as hundreds of daffodils and snowdrops before we move into the riot of summer colour and bedding plants."
The Wales in Bloom judges commended the park's 'inspirational' approach to the gardens and praised the work on the Japanese garden.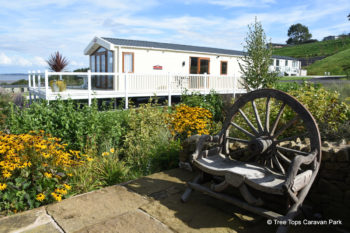 "Tree Tops has always been an oasis of calm, somewhere to relax and unwind, and the gardens are central to that experience. Our dedicated team use some 16,000 plants a year to make sure that's the case.
"The judge said he'd even picked up a few tips himself and we were more than a little delighted to hear him say we'd set the standard for other parks to follow. That's testimony to the work of our head gardener Graham Jones and his team, who all do such a sterling job.
"When we first entered Wales in Bloom we really weren't sure how we'd get on so to be still picking up top awards 26 years later is quite an achievement. We're already thinking ahead to 2019 and looking at how we can build on our green-fingered success," added Andy.