15 Sep

2022 Wales in Bloom Gold Award Winners – Tree Tops Caravan Park!

2022 Wales in Bloom Gold Award Winners – Tree Tops Caravan Park!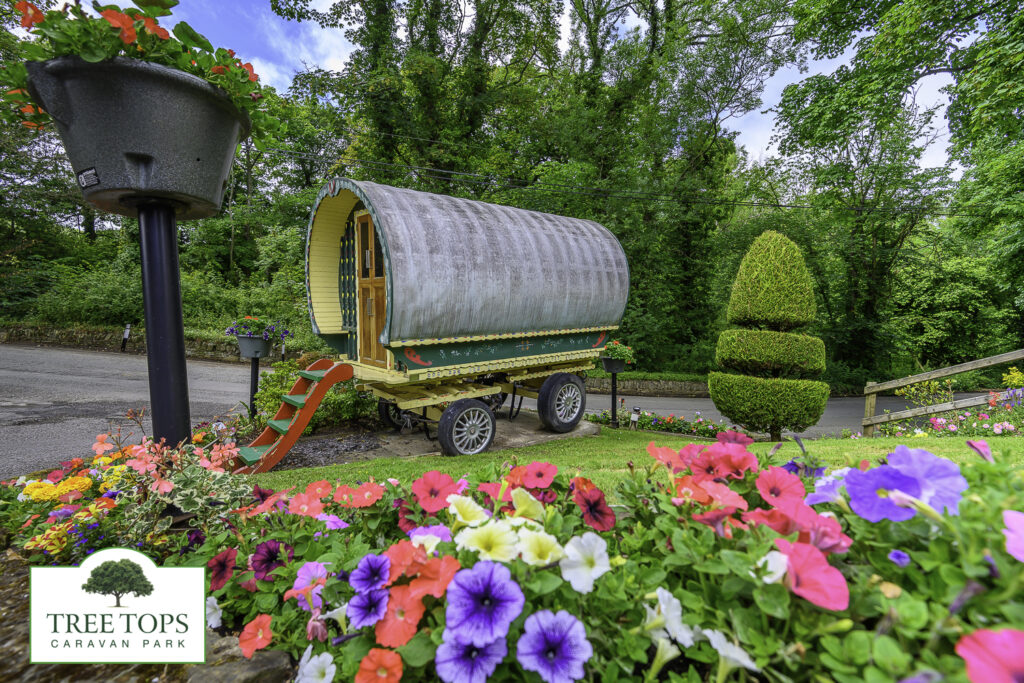 When the senior judge of Wales in Bloom tells you that he's judged gardens all over the UK and Europe and has never been anywhere like Tree Tops… you know you're doing the right thing!
The judge made sure he spoke to Hazel, our Head Gardener, to tell her this, and that he has never awarded such a high score – 99 out of a possible 100 marks!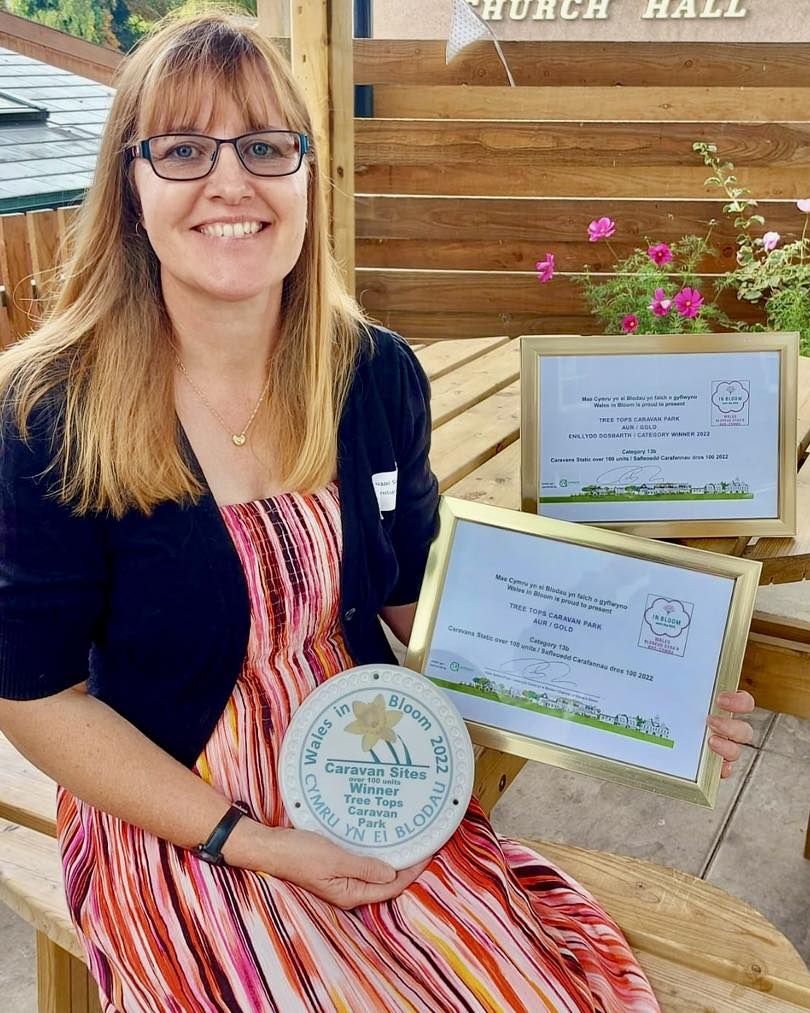 Hazel collected her 2022 Wales in Bloom award, on behalf of our amazing team, on 9th September at Brecon.
It's a great recognition of the massive effort our team put in each year to ensure the best possible display for the judges!
Winning another gold this year takes Tree Tops Caravan Park's total to an amazing 29 Wales in Bloom awards!
Maintaining the 18 acres of gardens to such a high standard is no mean feat!
Hazel and her team are extremely talented and creative. They are dedicated to keeping the gardens pristine, interesting, and wildlife friendly. Not to mention beautiful!
The team consists of John, Peter, Dave, Derek, Chris, Sam, Gareth, Jayne, and Ifor.
We definitely couldn't do it without them! We are so lucky and grateful to have such a brilliant team here at Tree Tops.
No matter what the season, our gardens are always kept in pristine condition. There's something for the eye, (and often the nose!), wherever you are.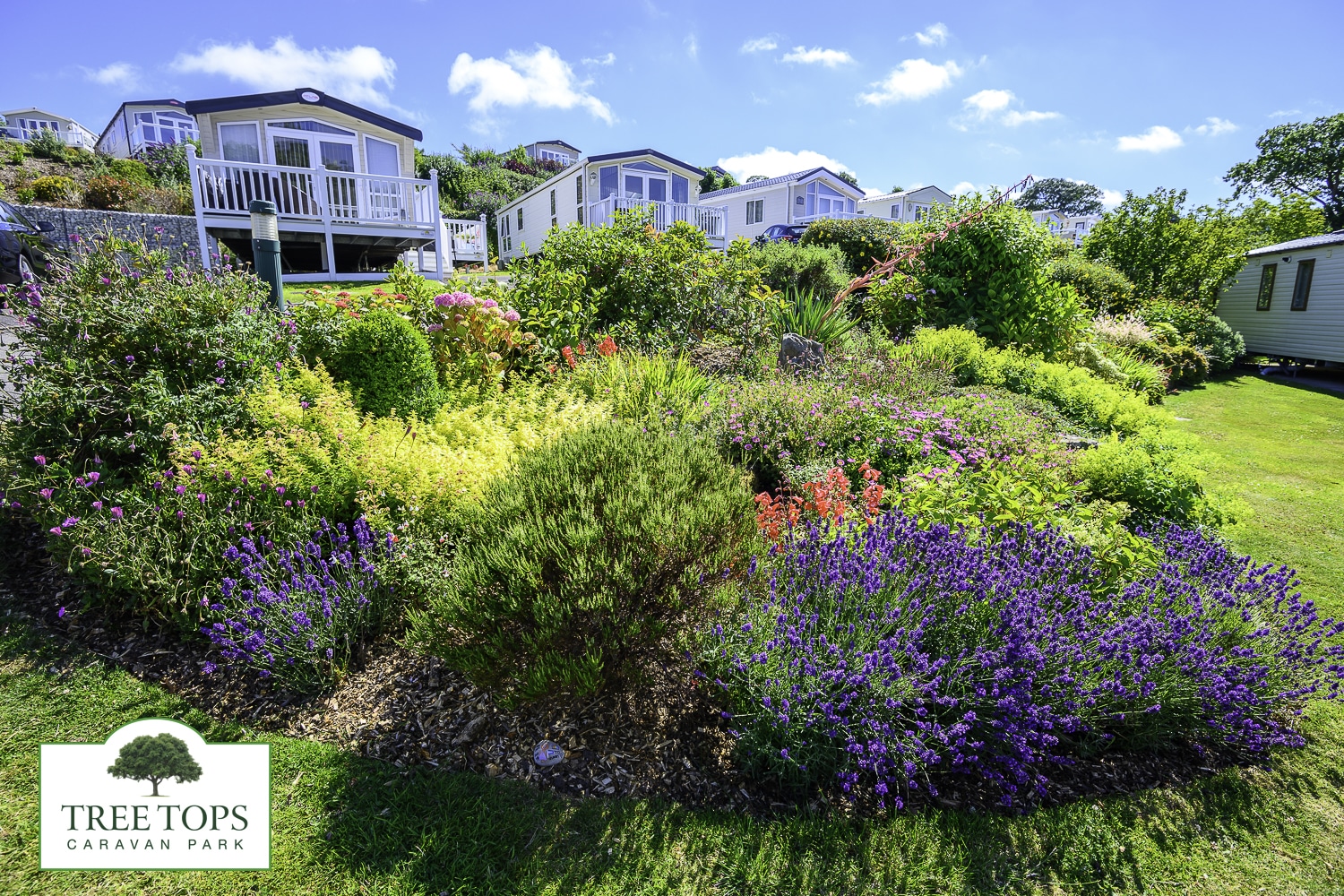 We have a Japanese garden to relax in and benches to sit and admire the amazing views from. There is even a narrow stream running through the park!
As well as beehives and plenty of pollinator-friendly plants to attract wildlife.
We grow most of our plants on-site from cuttings, seeds, and plugs. This way, we know they will be of great quality. And we're doing our bit for the greater environment, by cutting down on transport!

Here are a few of the judges' comments:

``Like walking round a Chelsea Flower Show exhibition``.

``Excellent plantings and landscaping of the stream and its banks``.

``A horticultural masterpiece``.
To say the whole team is delighted by these wonderful comments is a huge understatement!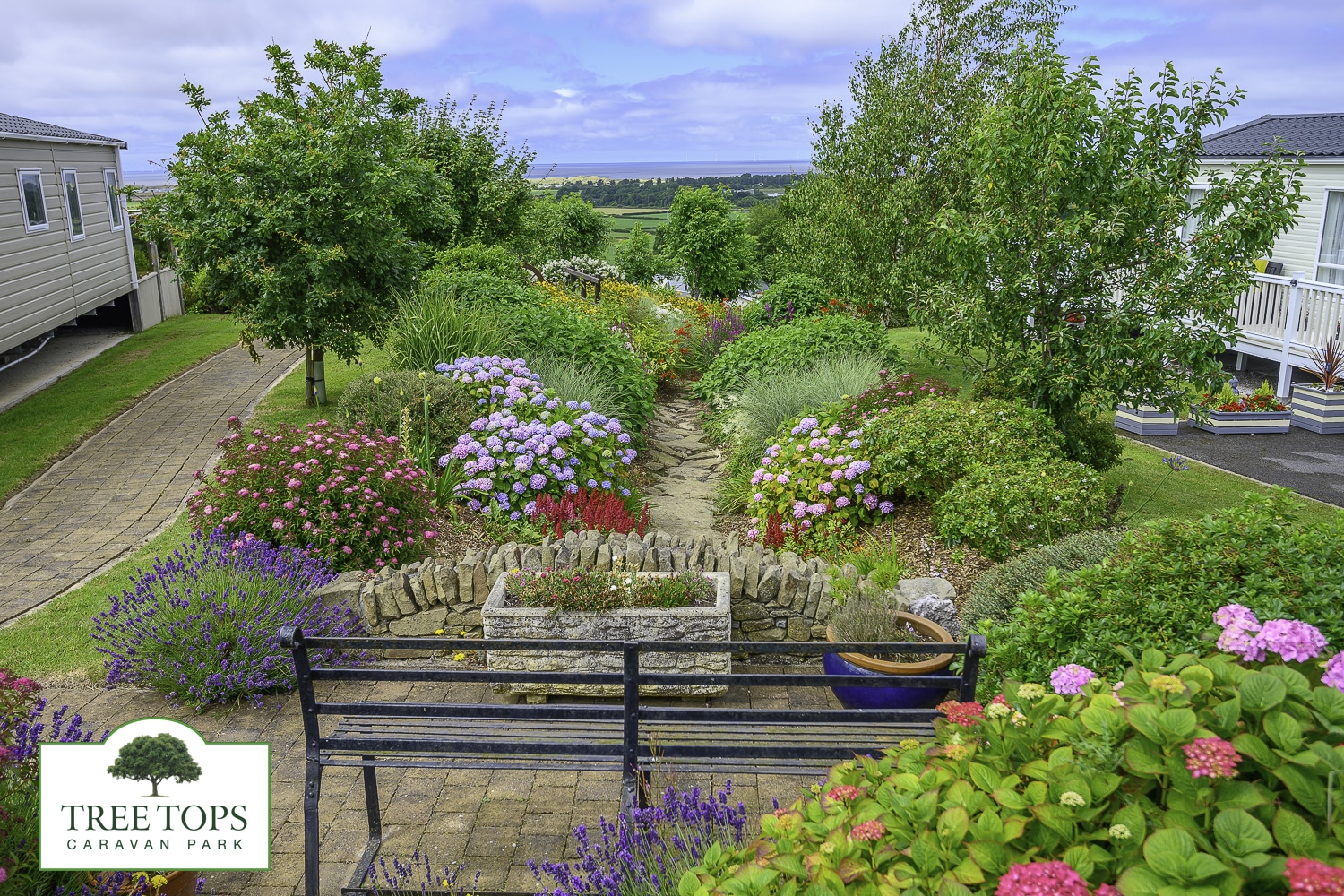 Once again, Tree Tops' owners, Maureen, Harry, and Andy Walker send a MASSIVE thank you to Hazel and her team for another year's hard work and dedication.
They ensure the Park is a beautiful place for our Tree Toppers to be.
And, they've made it possible for Tree Tops Caravan Park to be 2022 Wales in Bloom Gold Award Winners!
You can view our caravans and lodges currently FOR SALE here.
For more information about Tree Tops Caravan Park in North Wales, please call 01745 560279.